theme
.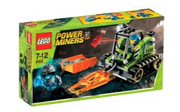 LEGO.com's Description
Edit
Krakk! Krakk! Krakk! The rough, tough Granite Grinder is hunting for crystals, and its double-pronged jackhammer is just the tool for the job! Smash apart rocks, load crystals into the trailer, and haul 'em back to base. Jackhammer really works when vehicle treads roll!
Features heavy-duty rubber treads, removable floodlight, attachable wagon for collecting crystals and removable gas cylinders!
Includes miner and rock monster and accessories!
Combine with 8960 Thunder Driller to create the massive Aero Shredder!
It includes a Glaciator monster and a Unnamed Miner.
Same name as a Rock Raiders Vehicle.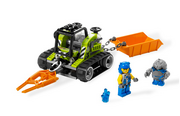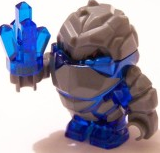 Ad blocker interference detected!
Wikia is a free-to-use site that makes money from advertising. We have a modified experience for viewers using ad blockers

Wikia is not accessible if you've made further modifications. Remove the custom ad blocker rule(s) and the page will load as expected.